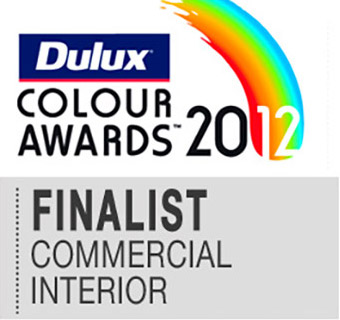 Taking colour to new heights
Bikanervala is a prominent name in ethnic Indian cuisine. The client required finishes and colour work for their restaurant and retail area plus a design and fit out for a wedding/function venue located above the restaurant .
Rich warm colours were selected for the restaurant, with mosaic tiles in silvers and golds fitted to the counters. An artist stencilled an Indian design used for the water area.
The layout and design for the upstairs venue evolved around a central dance floor with a lowered ceiling mimicking the floor shape providing symmetry and bringing a unique geometry to the room. Custom light shades in gold textured fabric sat over the buffet tables.
The colour scheme, featured shimmering Alchemy gold paints interspersed with a zoffany wallpaper, plus a sumptuous deep purple shade on the tapered ceiling around the circumference of the room.
The design earned a finalist nomination in the Commercial Interior category at the prestigeous Australiasian Dulux Colour Awards.