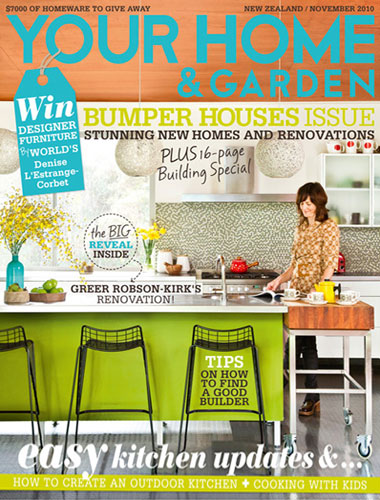 An Architectural Gem
This beautiful old home dates back to the turn of last century. Having previously undergone numerous unsympathetic interior transformations, the new owners decided to restore its former glory with a modern update.
Comprising of two living areas, three bedrooms, three bathrooms, a powder room, scullery and a self-contained apartment beneath the main living floors for the owners eldest son.
A modern kitchen was designed for the large space with the owners requesting a powerful exhaust system to effectively dispel the smells of Indian cooking.
Given the ceiling height I was keen to have the cooking on the island unit and make a feature of custom twin rangehoods. While this proved challenging we were able to successfully accommodate all requirements.
A range of wallpapers were used throughout the house including a custom coloured Florence Broadhurst and a Lux Arte gold crocodile wallpaper in the powder room.
A bespoke laser cut screen was made for the family bathroom giving a unique point of difference.
On completion of the project the owners couldn't have been more pleased with the result.
I continued to work with this family to collaborate on projects in their hotel business.