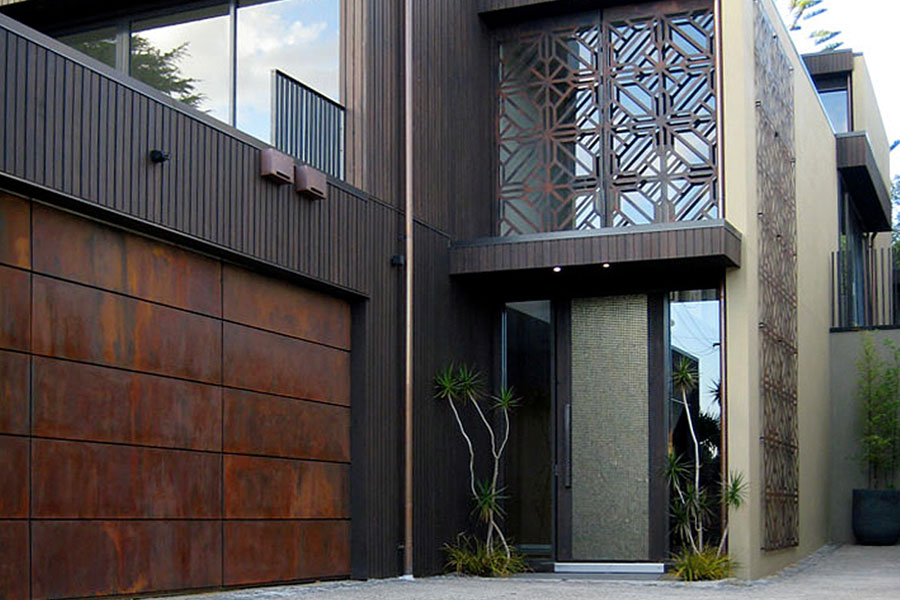 Post Categories:
Exterior Colours |
Interior Colours |
Specialty paints for remarkable interior and exterior design effects
---

Article by Helen Wilcock - Interior Designer
Posted in Design Spec Blog on
---
Want to refresh your interior or exterior paint scheme with more than just colour then delve into the world of paint effects.
Aside from the array of application techniques such as stencilling, stippling, dragging, colour washing, there is also a diverse range of specialist paints on the market.
These truly remarkable paints create stunning results. Think a wall painted in shimmering rose gold, a fireplace surround painted in copper or a terracotta pot made to look like cast iron. The list is endless with what can be achieved.
Porter Paints are a treasure trove of these specialty paints.
They stock crackle glazes, lime washes, mineral paints, Liquid golds, Liquid Coppers and Liquid tin to name but a few. Check them out.
The majority of these paints require specific techniques for application.
If you are considering using a decorative paint, discuss with the supplier what steps are to be taken, alternatively watch a YouTube video or employ an experienced decorative painter to achieve the best result.
I have for many years worked with artist and decorative painter Deborah Jardine on client's homes where skillful application of these specific paints is required. Here are a few of my projects where specialty paint was used to spectacular effect.
---
Porters Distemper Paint
A traditional chalk based paint widely used in heritage homes it's also just as useful in contemporary schemes.
This is a beautiful paint with a soft velvet finish quite unlike eggshell acrylic. And for durability it can be coated with a sealer. A paste can also be added to the paint to give natural variation in the colour and a gentle aged look.
In the room above I used a custom coloured blue Distemper Paint with paste added. The result is a soft, sumptuous finish for the walls of this light filled room that perfectly blends age with modern to give a very contemporary feel.
---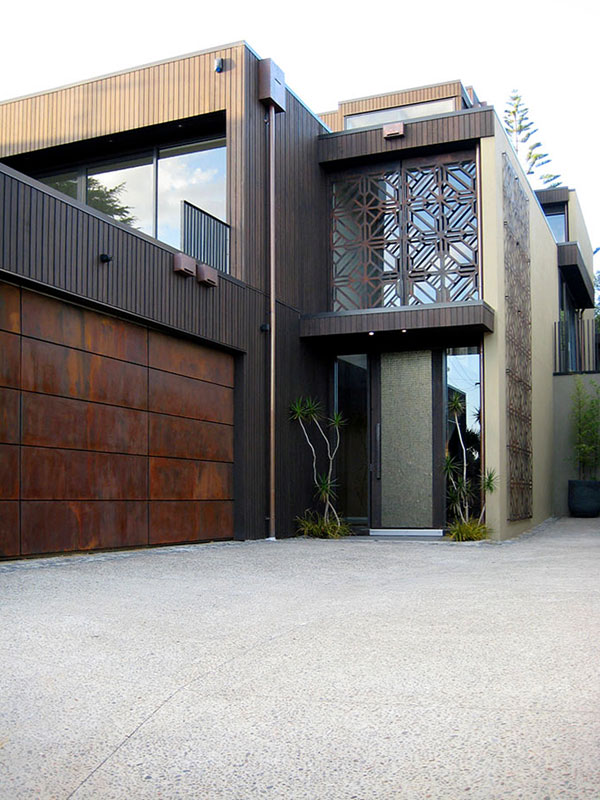 Porters Liquid Iron and Instant Rust Paint
Rust paint was applied to the garage door and exterior screens of this contemporary home. In combination with the dark stained timber and the bronze mosaic front door the rusted surface creates an interesting juxtaposition of old and new.
This rust paint is surprisingly effective. It's easy to use and if applied correctly it's impossible to tell the difference between authentic rust or the painted surface. This can be used inside or out when an aged or industrial look is required. Think of it for walls, fireplaces, screens, pots and doors.
---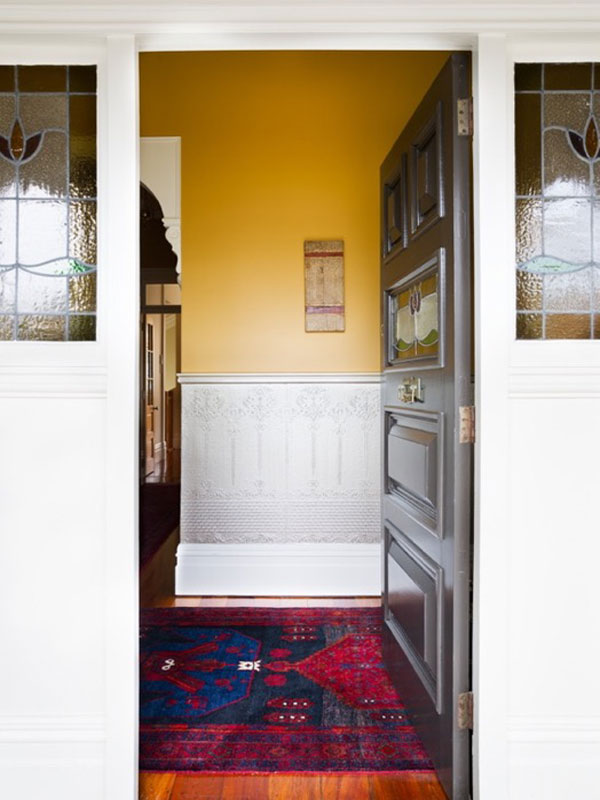 Porters Duchess Satin
I love the luminous sheen of this paint. It has the soft lustre of satin and the pearlescent glow adds glamour wherever it goes.
Try it as a quick fix for an unsightly brick fireplace or use over anaglypta paper as I did in this hallway, the light shimmies across the surface accentuating the texture of the paper and enriching the scheme.
---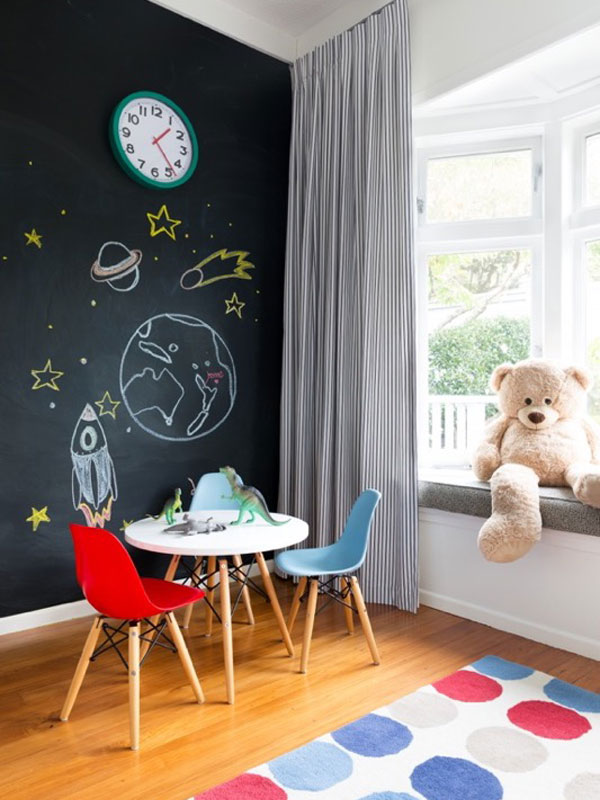 Chalkboard Paint
This paint is so much fun, it comes in a range of bright colours and is perfect for the kiddies and the kitchen.
Get your creative on.. Paint a panel and add a frame or just do the whole wall. Clean up is a damp sponge and chalk is cheap.