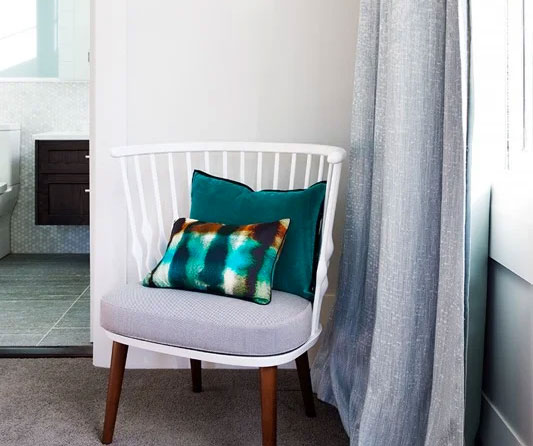 Post Categories:
Design Ideas |
Interior Colours |
Textiles |
Cushions: The icing on the cake for your interior design
---

Article by Helen Wilcock - Interior Designer
Posted in Design Spec Blog on
---
Not many interior furnishing schemes are complete without the addition of cushions. These small items make a big impact and significantly transform a room.
With winter behind us and the warmer months ahead, it is a good time to freshen up the home and this can be done as simply as changing the cushions.
Swap out your winter cushions for lighter linen fabrics, summer patterns and seasonal colours.
Select your fabrics:
Decide your colour combinations. Observe the existing colours in the room. This could be from a rug or artwork or a wallpaper.
For example, if you have a blue patterned rug, pick a similar blue for your anchor colour then build your scheme by adding contrasting colours and patterned fabrics. Choose a knock out fabric with attitude to make a statement piece.
If you prefer a monochromatic scheme try out a range of textures. Add braiding and piping detail which can give an instant traditional or contemporary feel. The choice is endless and there are no hard and fast rules.
Sizes:
Layering of the cushion shapes is another way to add interest to your scheme. On a sofa consider 60 x 60cm square cushions with 30 x 60cm rectangle cushions or add a round cushion.
An armchair is usually suited to one cushion. Usually a rectangle 30 x 60cm s or a square 45 x 45cm is big enough.
Scale is important. Consider a large floor cushion. These cosy oversized cushions add another dimension to the room and create a new space for the younger members of the family to gravitate to.
Perfect for a summer room.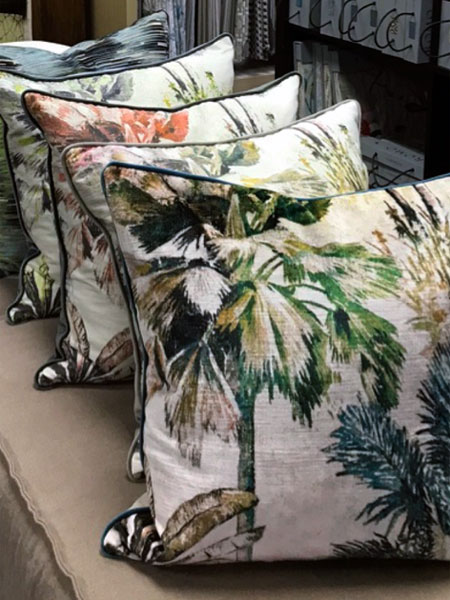 Summer Combo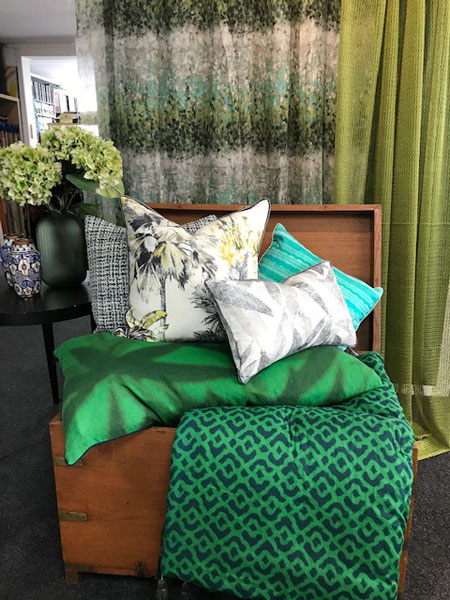 Complimenting Colours